QUOTE
(Killer_Ossi @ May 24 2011, 07:01 AM)Evil Cosplay is evil:
Whhhattt? What do you mean evil xD
It's just girl on girl action with mami and charlotte. Beautiful bonding with 2 girls *cackle* *cackle*
Here's some madoka pics by the way:
Quoting PotC:
Will Turner: This is either madness... or brilliance.
Jack Sparrow: It's remarkable how often those two traits coincide.
xD
Kyu-BEE get it? Kyu and BEE. Pfffttttt~ Hah-*Gets shot*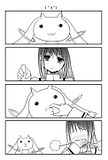 :3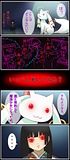 Kyubey VS Jigoku Shoujo
Translation (Disclaimer: not mine by the way, didn't do it):
RIGHT TO LEFT BASED ON THE PIC
Panel 1
QB:What is this Place?
QB: Huh?
Enma Ai: Oh pitiful Soul Lost in the Darkness
Panel 2
SFX middle: Uwaaaaaaaaaaa (Anon's reaction to watching Madoka)
SFX Right: diediediediedie
Monitor on right:
"Hell Girl Revenge Website"
"We will take revenge on your behalf: Kyubey"
Enma Ai: Oh Damned soul wallowing in your sin, bringing torment onto other souls...
Panel 3
Enma Ai: Would you like to try dying once?
Panel 4
Kyubey: More Importantly make a contract with me and become a Magical Girl.
Panel 5
Enma Ai: ...
Ran = Kyuubi (Nine tailed Fox)
Kyuubi = Kyubey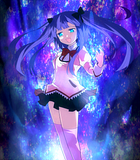 For those who played Umineko chiru Ep 5 You'd get the reference
BEST MADOKA PIC EVER